In recent years, office life has become a lot more fluid as software enables many companies to offer a remote working option. If you don't currently offer a remote working option, how can you build a system that allows staff to work remotely if they can't make it into the office?
In a traditional office environment, employees would come to the office on time everyday, work a full day and leave at the end of the day. However, with a growth in commuting distances, and the impact that accidents and travel delays can have, as well as unpredictable events like child sickness or doctor's appointments, attendance in the office is not always possible. Add to that fairly long-term disruptions like the Waterloo station closure, and a certain train line potentially leaving your staff stranded due to strikes, your business can lose a lot of productive hours due to lateness and stress. Offering a remote option can not only allow your employees to keep working when these situations occur, but research suggests they may also be more productive.
How to offer a remote working option
When building a remote system, it's important to consider which roles within the organisation can feasibly accomplish their tasks outside the office environment. Many "knowledge based" roles such as sales, customer support and web development can be done from home with relatively little disruption. Staff working telesales roles may actually be more productive due to less background noise and distractions from co-workers.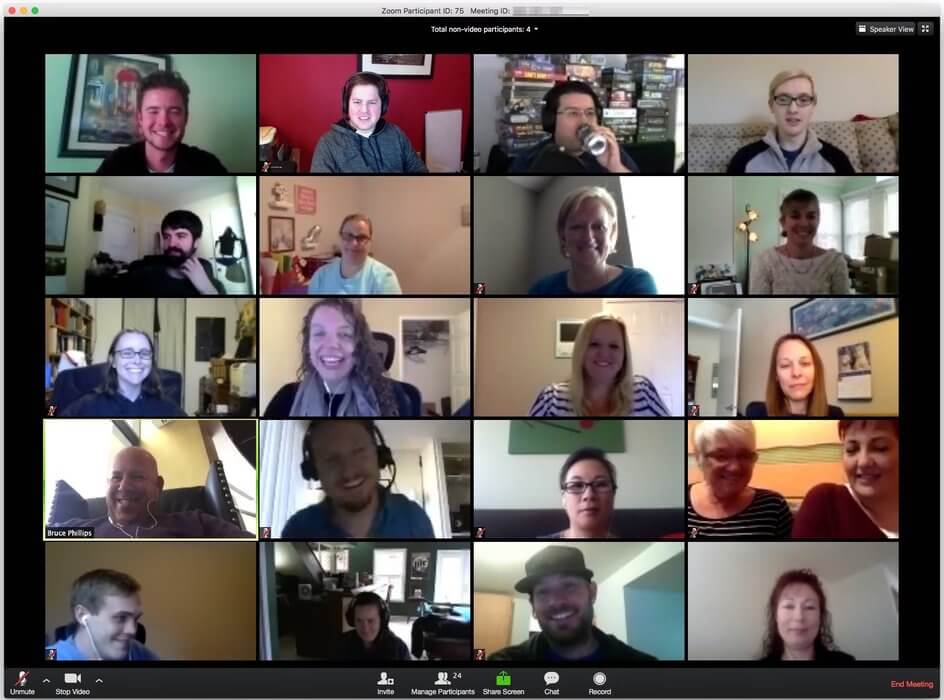 More "hands-on" roles like those carried out by nurses, mechanics and engineers are obviously more difficult, if not impossible to perform remotely. That's not to say that certain elements of their role can't be done from home, such as paperwork and the reporting elements, but it's clear the main bulk of their work needs to be done in person. At least for now, we're left to watch carefully for technologies that can allow for complex automation and remote expertise to add value.
Implementing tools like Slack, Skype for Business and even Google Hangouts can increase productivity for both office workers and those that need to work remotely by allowing staff to communicate and share files via text chat, voice calls and video conferencing. Screen sharing allows for collaboration between remote staff and office staff without being bogged down by countless back and forth emails.
It's worth considering what tools you already use in your business. Tools like Microsoft Office and accounting platforms offer cloud equivalents which means they can be securely accessed from anywhere. Using these alternatives is a simple way of adding a remote option without having to train staff on new, unfamiliar tools.
Whether you decide to offer a remote working option, or you just want to safeguard your business from unforeseen events that can disrupt office attendance, it's important to take a step back and consider how much work can be done remotely across your organisation, and consider whether its worth changing some processes to offer a more flexible working environment.
Here at Intrepid we can help you review your existing systems to come up with the best solution for your business.